My three favourite supplements that are always in my fridge: hemp, flax, and chia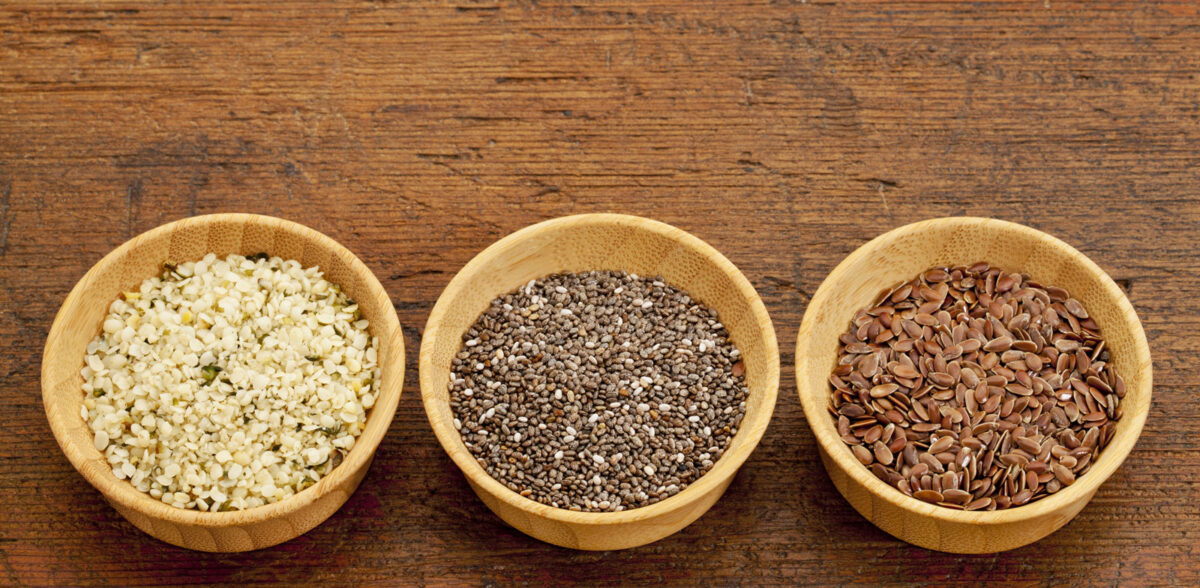 All three seeds are rich in omega-3, fiber, proteins, calcium and minerals
Hemp is known for its high protein content (10 g per 30 g of seeds).  As well as its high omega 3 and fiber content.
Flax seed is particularly rich in good fat. To reap all its benefits, the seeds must be ground before eating. Grind a small quantity and store in the fridge for a limited time or in the freezer. It is important to keep high fat content foods such as raw nuts, seeds, and any kind of oil refrigerated because they easily turn rancid. This is particularly true of flax seed.
Chia seed is known for its high percentage of calcium (28 gr contains about 175mg of calcium).
There is nothing better than a healthy spoonful of these supplements in your fruit and vegetable smoothies.
Vary your choices, rotating week by week.