Colorful, flavorful smoothies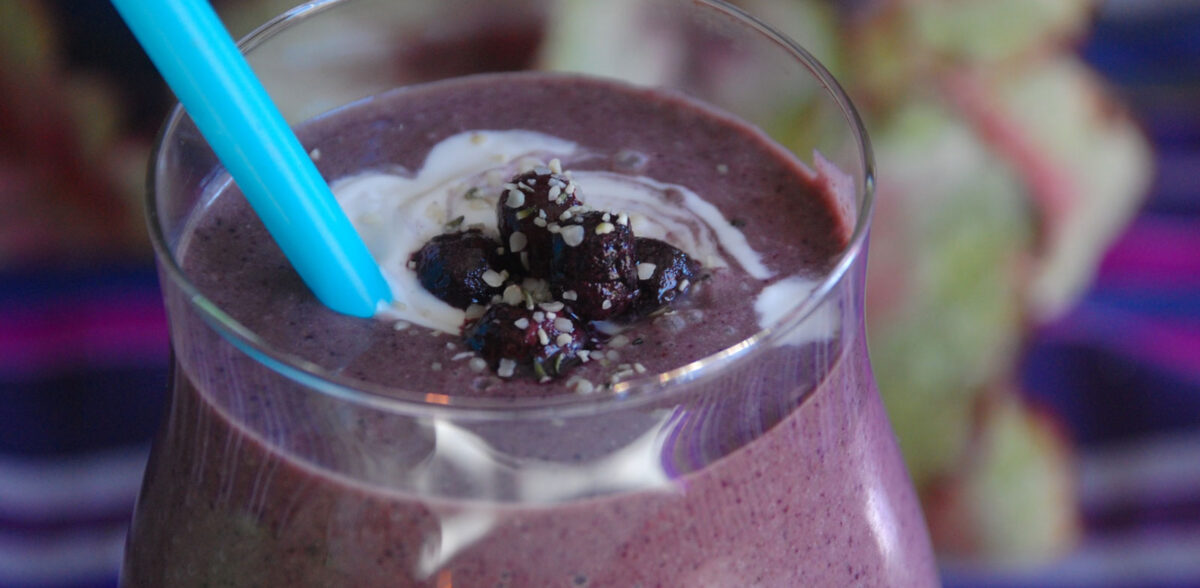 This past summer when I directed a workshop on smoothies, a participant talked about the unappetizing look of certain smoothies. True, we can build smoothies that are delicious, energizing, and full of health benefits, but whose color scares children and others who run for the hills.
I know perfectly well the visual aspects, particularly color coordination, is essential in the presentation of a drink or a dish. It's a fact that our stomachs will reject what our eyes find repulsive; a yucky colour smoothie is not appetizing.
Since eating well is linked to a full aesthetic experience, the preparation involves all of the senses.  Paying attention to the color and texture of smoothies is as important as their nutritional properties.
Red + green = brown. This is true not only in painting but in cooking. In making a smoothie with greens and fruit, how do you move from a muddy brown to a velvety chocolate or a dark maroon? To a deep purple or a midnight blue?
You can create attractive colors by using certain ingredients judiciously. Try Swiss chard or a bit of beet to create burgundy hues, or blueberries and black berries for blues. Use your imagination.
For a pale pistachio green, use only fruits in yellow tones (peaches, mangos, pineapple) with your dark green leaves (spinach, kale, arugula).
Try out the Blue, the Green or even the Rose, to delight the eye and the palette.
Use fresh or frozen fruit.