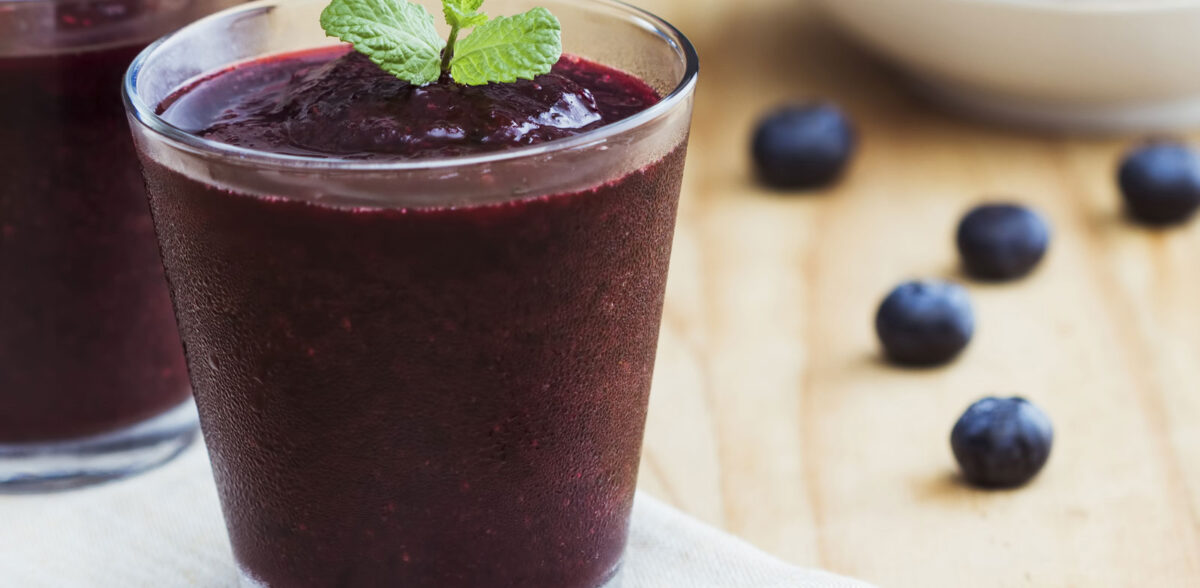 I like to be a bit adventurous when it comes to choosing what to put in my smoothies depending on the way I feel and what there is in my fridge. I explore combining different tastes as well as colors. The Swiss chard in this drink gives it a depth of taste and also of color. A deep purple, it is velvety in texture, thanks to the banana and coconut milk.
Ingredients
1 cup coconut milk
1 cup of blueberries (wild or organic)
1 banana
A large Swiss chard leaf
½ cup fresh mint leaves
A tablespoon of chia seeds
Preparation
Remove the stalk from the Swiss chard leaf and chop finely.

Add the ingredients to your blender.

Blend.

Add more liquid if too thick.
Benefits
The blueberry is considered a superfood thanks to its high antioxidant and vitamin A, K, and C content. Low in sugar, blueberries are a perfect fruit for diabetics.