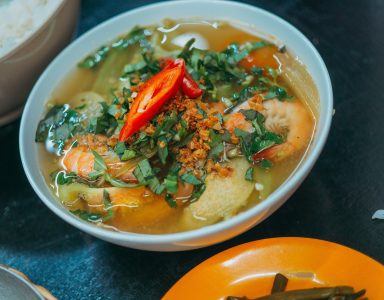 Comforting minute soup Nourishing, this soup can be taken as a complete meal and is very well suited for a detox even during winter. You can add 1 egg at the very end if you are tolerant to eggs. Photo by FOX.
Read more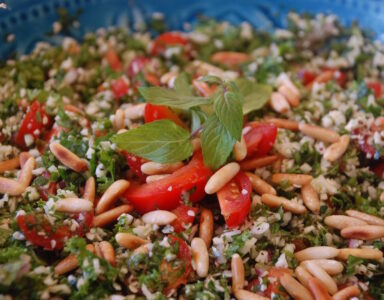 A Gluten-Free Tabbouleh Salad Cauliflower is a magical vegetable that can be transformed into a light and nutritious substitute for rice, bulgur or couscous. This salad is perfect for a spring lunch or a festive side dish. Serves 4
Read more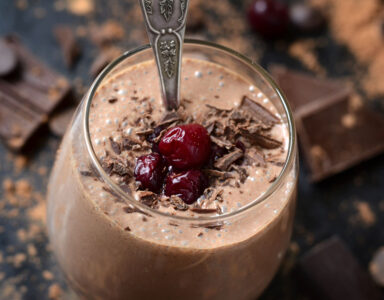 Super booster smoothie dessert! Here is a rich and delicious smoothie. Since it is a potent energy booster, light sleepers should avoid drinking it too close to bedtime.
Read more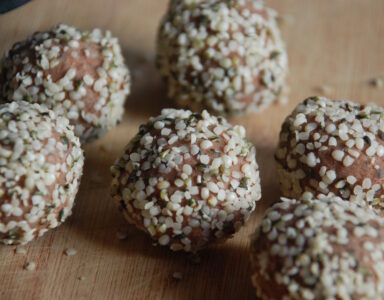 Energy balls full of protein and good fats! My clients often ask me for recipes to satisfy a sugar craving. My teenage son wants me to buy "energy bars" that are generally expensive, full of sugar and of dubious proteins (not all proteins are equal). So here is [...]
Read more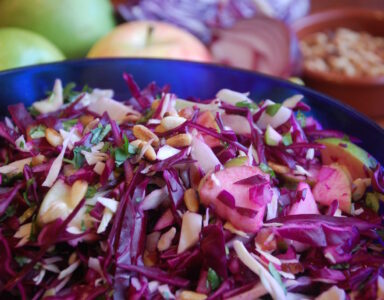 A perfect salad for year around. Nourishing and cleansing, this complete dish is ideal for a winter detox. Serves 2
Read more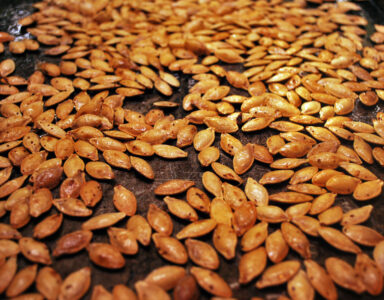 Don't toss those seeds! Pumpkins, spaghetti, butternut, all seasonal squash, have seeds that I used to throw away because it seemed complicated to use them. But one day as I was cooking some pumpkin in the oven, I thought I would give it a try. How simple it was to do! They [...]
Read more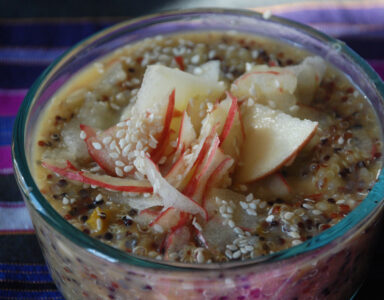 What could be better than starting the day with a tasty hot dish? Since it is gluten and dairy free, this recipe fits everyone's diet.  It is easy to prepare with leftovers and nourishing enough to carry you happily through the morning
Read more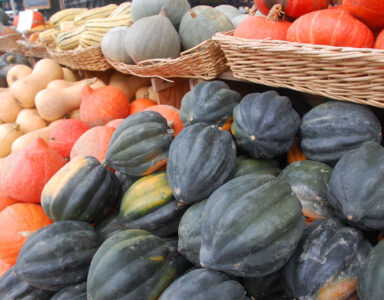 Have winter squash available all season Instead of relying on canned squash, it is simple and easy to roast winter squash when the oven is already being used for something else.  Any sweet winter squash (pumpkin, acorn, kabocha, butternut, buttercup) works for this.
Read more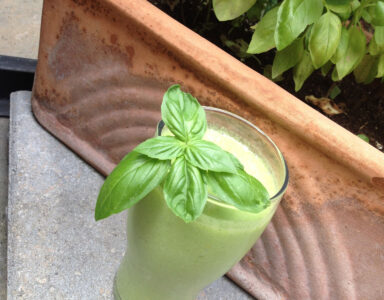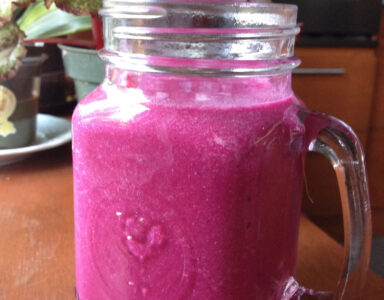 When I have time in the morning, I open my fridge, scan what I have in it, find the fruits and vegetables that are either crying to get eaten or so beautiful that I cannot resist.  Sometimes the results could be disappointing, but when I create a rosy color and bright taste for [...]
Read more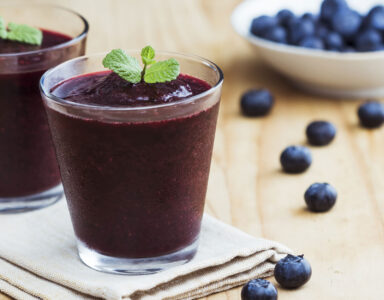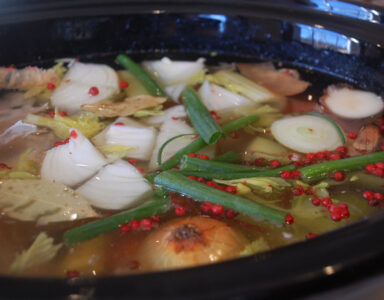 Is it really the cure for anything that ails you? The last time I was in New York I bought a drink from a take-away counter in the East Village that sells only hot drinks. Not coffee or tea but brodo, the classic Italian broth made from chicken or beef bones. Enjoyed in diverse [...]
Read more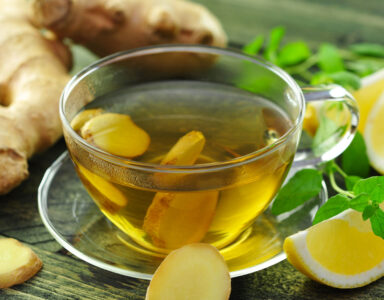 Delicious, energizing, and protective in cold, grippy weather When the cold season comes, I like to start my day with something that will give me energy and warm me up at the same time. This tea will protect you from the cold because it strengthens your immune system. To always [...]
Read more