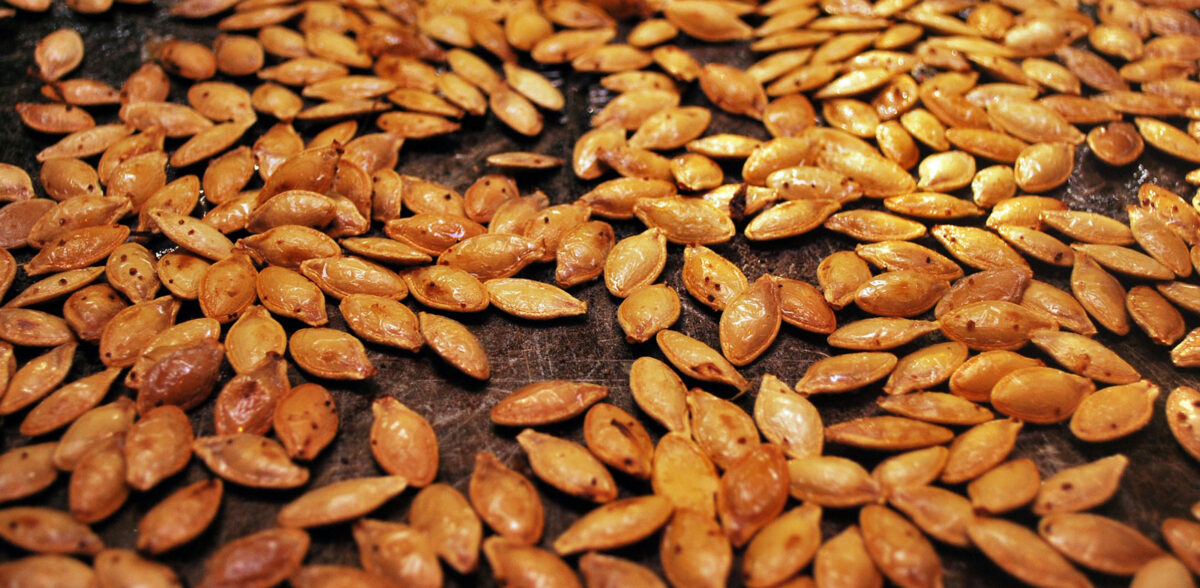 Don't toss those seeds!
Pumpkins, spaghetti, butternut, all seasonal squash, have seeds that I used to throw away because it seemed complicated to use them. But one day as I was cooking some pumpkin in the oven, I thought I would give it a try. How simple it was to do! They were quite delicious if you are like me and love crunchy, salty things. This snack doesn't stay around long on the kitchen counter if the family is home.
Ingredients
Seeds (pumpkin or any other kind of winter squash)
Sea salt
Spices (for an oriental taste use cumin, coriander, turmeric and paprika)
Preparation
Just rinse the seeds and remove any remaining pulp.
Shake some sea salt and spices onto a baking sheet.
Put a layer of the washed and drained seeds on the sheet.
>Roast seeds at 350° F for around 20 minutes or until they are golden.
Turn off the oven and leave the pan in for another 30 minutes in the warm but unlit oven.
You have a ready-made, delicious snack.
Store in a glass or ceramic canister to keep them crunchy.
Benefits
A super snack rich in protein and high in minerals (zinc, copper, phosphorus, calcium, magnesium, potassium). The seeds also contain phytosterols, which protect against cardiovascular disease and facilitate digestion.