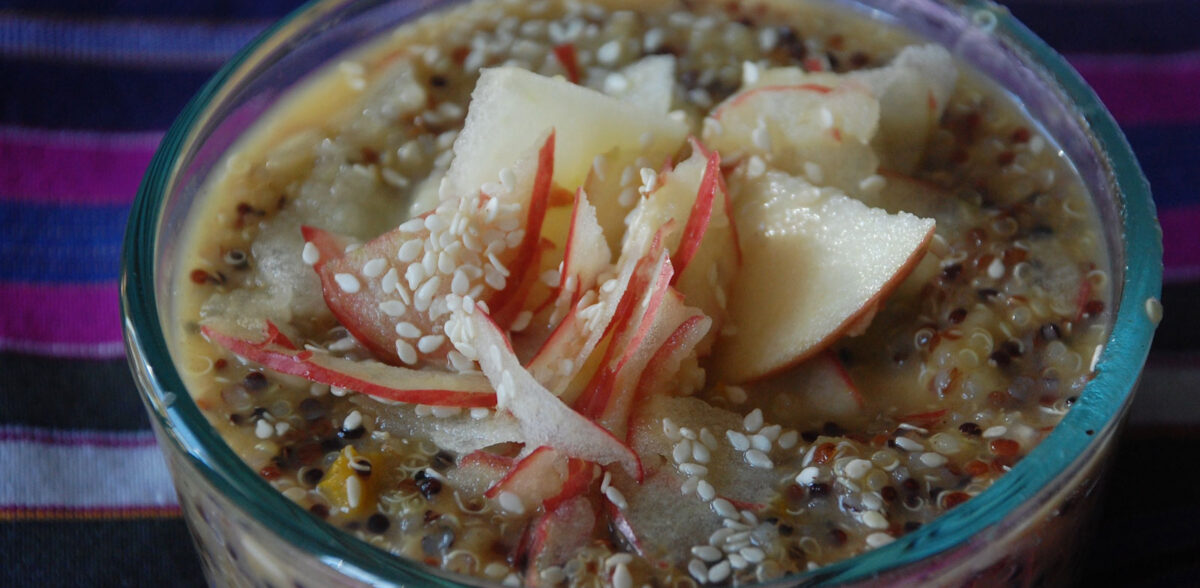 What could be better than starting the day with a tasty hot dish? Since it is gluten and dairy free, this recipe fits everyone's diet.  It is easy to prepare with leftovers and nourishing enough to carry you happily through the morning
Ingredients
1 cup cooked quinoa
1/2 cup winter squash puree
1/4 cup coconut cream
1/2 of a mashed banana
1 tablespoon of sesame seeds
1 tablespoon of ground flax seeds
1/2 of a grated apple
1 teaspoon of maple syrup (optional)
Preparation
Heat the quinoa and squash puree in a pan.

Add seeds, mashed banana and coconut cream.

When hot, add the grated apple.

Taste and add spices or maple syrup if needed.
Benefits
Quinoa is a gluten free grain that is rich in protein and contains as much fiber as whole wheat.