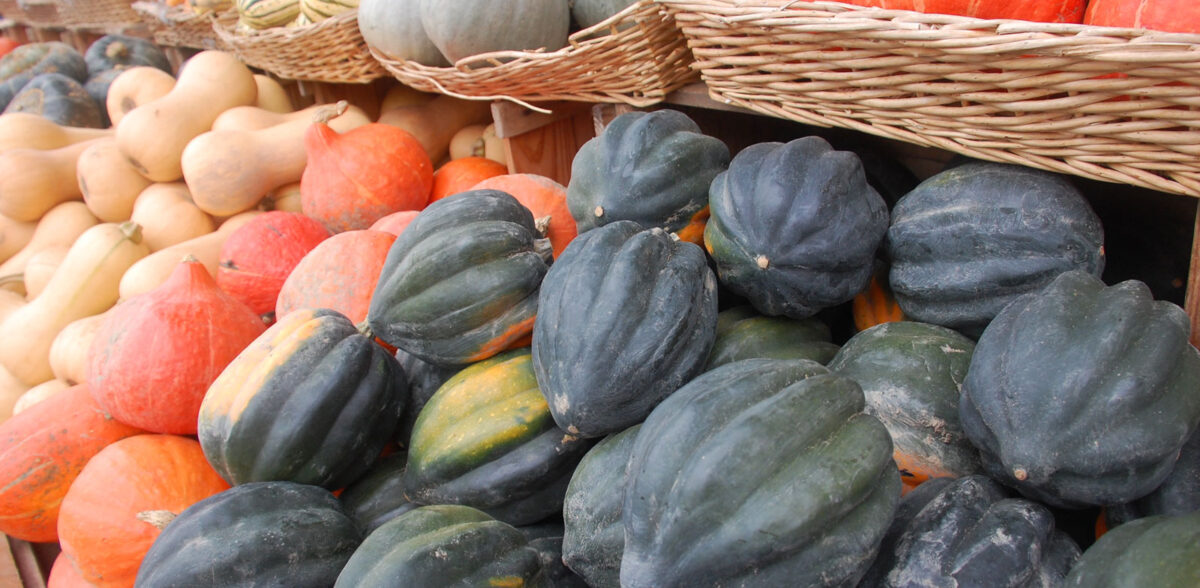 Have winter squash available all season
Instead of relying on canned squash, it is simple and easy to roast winter squash when the oven is already being used for something else.  Any sweet winter squash (pumpkin, acorn, kabocha, butternut, buttercup) works for this.
Ingredients
1 large sweet squash
1/2 teaspoon of ground cloves
1/2 teaspoon of cardamom
1/2 teaspoon of ginger
1/2 teaspoon of cinnamon
1/2 teaspoon of nutmeg.
Preparation
Cut the squash in half, lay them on a cookie sheet.

Roast them for 30 to 45 minutes at 350° F.

Once roasted, the pulp should be easy to mash with a fork.

Puree it with the spices.

Put the puree in small containers or Ziploc bags to store in the fridge or the freezer.

Keep in the fridge up to 4 days or in the freezer for 6 months.
Benefits
All winter squash are rich in beta-carotene, an antioxidant that reduces the risk of cancer. They are also rich in vitamin A, a bone growth and healthy skin booster. Although sweet, squashes have a low glycemic index.