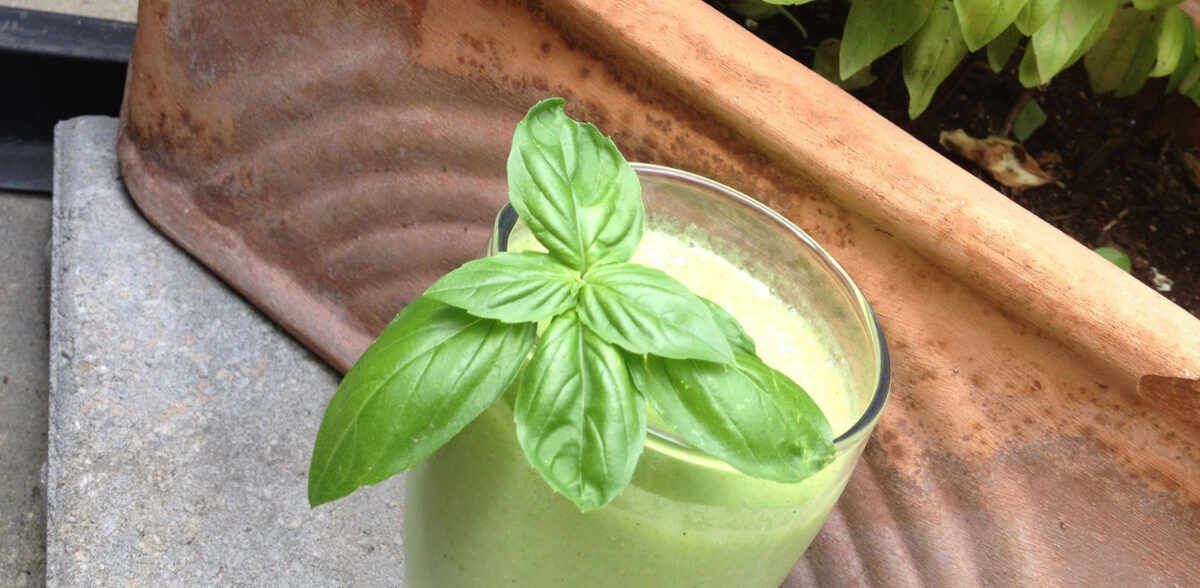 I discovered a delightful green coloured smoothie quite by chance by combining a bunch of basil leaves with frozen pineapple pieces. I always keep a bag full of fresh frozen pineapple in my freezer.
Ingredients
1/2 cup pineapple
1/2 of an apple or pear
A fistful of baby spinach
A few fresh basil leaves
Coconut water or plain filtered water to cover
2 tablespoons of hemp seeds
Preparation
Blend all and enjoy.

 
Benefits
Fresh pineapple contains an enzyme which has been said to alleviate arthritic joint pain, reduce inflammation, and inhibit tumour growth.