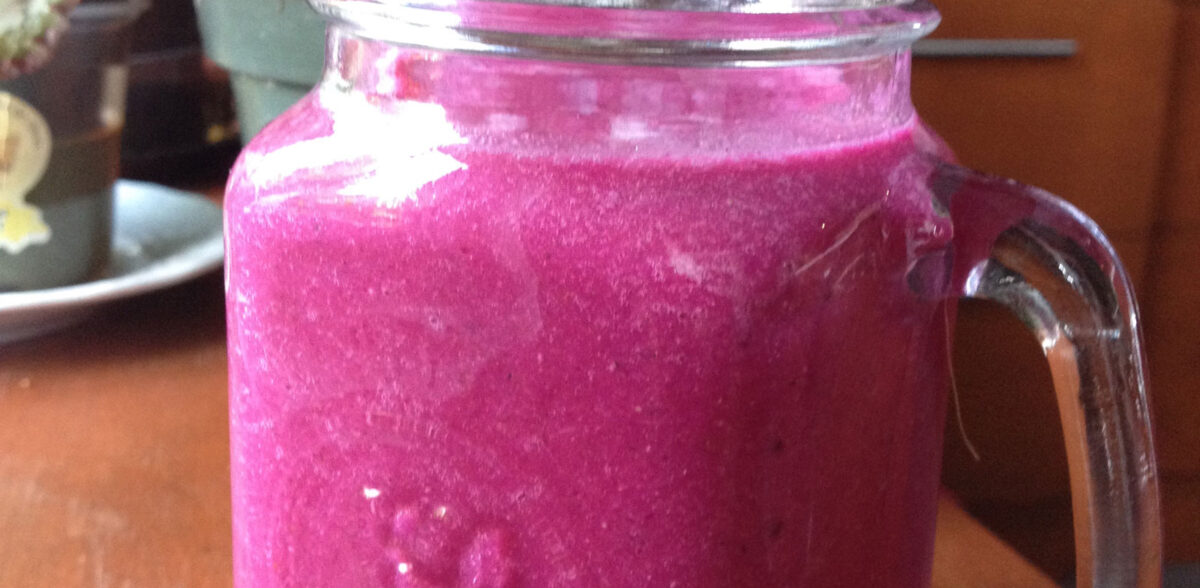 When I have time in the morning, I open my fridge, scan what I have in it, find the fruits and vegetables that are either crying to get eaten or so beautiful that I cannot resist.  Sometimes the results could be disappointing, but when I create a rosy color and bright taste for this smoothie, it is perfect.
Ingredients
1/2 of a beet cut in cubes
1/4 of a fennel bulb cut up
1/2 of a pear
1/2 of an apple
1/2 of a cucumber
1/2 of a banana
1 cup almond milk
1 tablespoon hemp seeds
1 tablespoon of Maca powder
Preparation
Blend all.

It can stay fresh in your fridge till the next day.