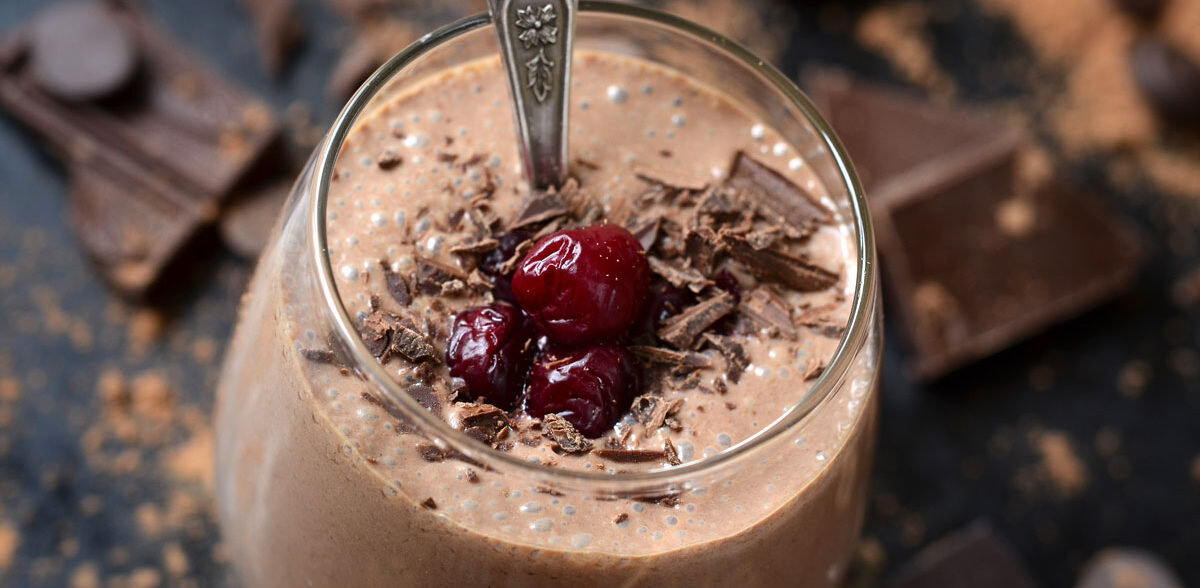 Super booster smoothie dessert!
Here is a rich and delicious smoothie. Since it is a potent energy booster, light sleepers should avoid drinking it too close to bedtime.
Ingredients
1/2 cup cherries (fresh or frozen)
1/2 to one whole banana
1 cup of coconut beverage (milk or water)
1 teaspoon of raw cacao powder (or cacao chips)
1 teaspoon maca powder
1 tablespoon of unsweetened grated coconut (optional)
1 tablespoon of hemp seeds
Preparation
Blend together for a high power energy drink.
Benefits
Cherries contain quantities of anthocyanin, which give them their deep red color. These pigments can neutralize free radicals which can cause cancers and cardiovascular disease, as well as other chronic conditions. They are also anti-inflammatory.