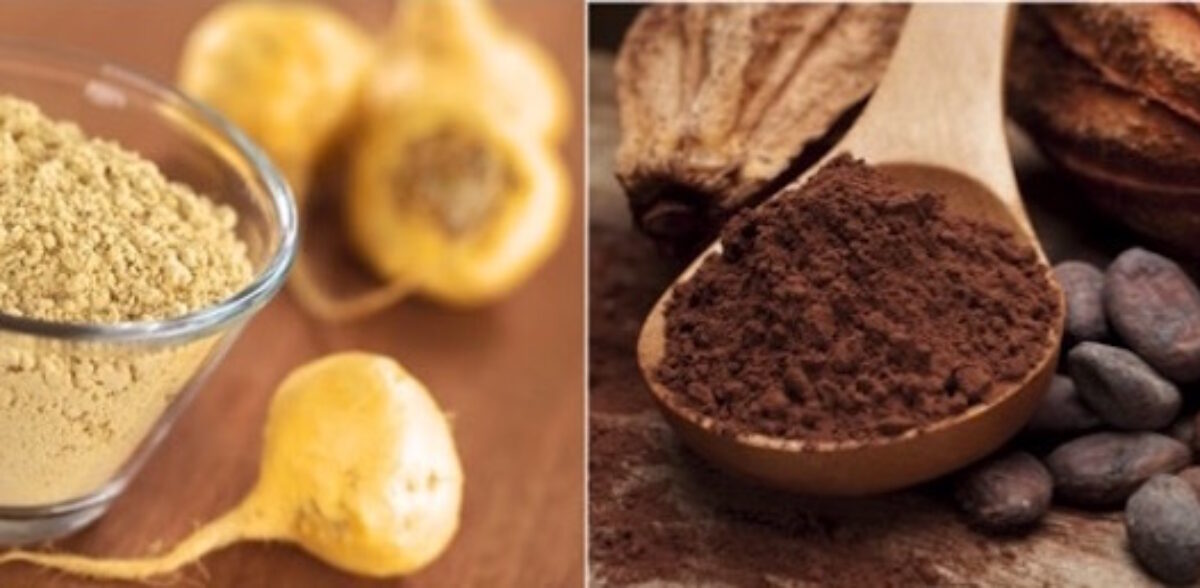 2 superfoods to discover.
Maca
Known for its adaptogenic properties, the maca root is found in the high plateaus of the Andes. It has developed a resistance to freezing temperatures and cold, dry winds.  Part of the traditional pharmacopeia of Peru, it is used to treat hormonal problems such as the loss of libido or menstrual/menopausal difficulties, but also to stimulate a weakened immune system and to invigorate the whole body.
A natural supplement prized by athletes, maca boosts energy and alleviates fatigue. It is also reputed to fight against sleep disorders, lack of concentration and memory loss.
Maca powder can be found in most natural food shops.
Cacao
Domesticated in Mexico, the cacao bean was dubbed the food of the gods. Raw, unprocessed cacao is a super food containing lots of antioxidants. It is rich in enzymes and magnesium, a mineral we often lack. The theobromine found in the bitter bean explains the stimulating and slightly euphoric effect cacao has. To retain all its beneficial properties, cacao should be consumed raw.
Unfortunately, chocolate sweets derived from cacao often contain only a small percentage of the super food and a lot of questionable additives, including sugar. According to research, the milk used in the processing can hinder the assimilation of the antioxidants. So reach for a homemade energy truffle instead of a commercial chocolate bar and use a nut beverage instead of milk for hot cocoa.
 Cacao in the form of powder or nibs can be found in most natural food stores.