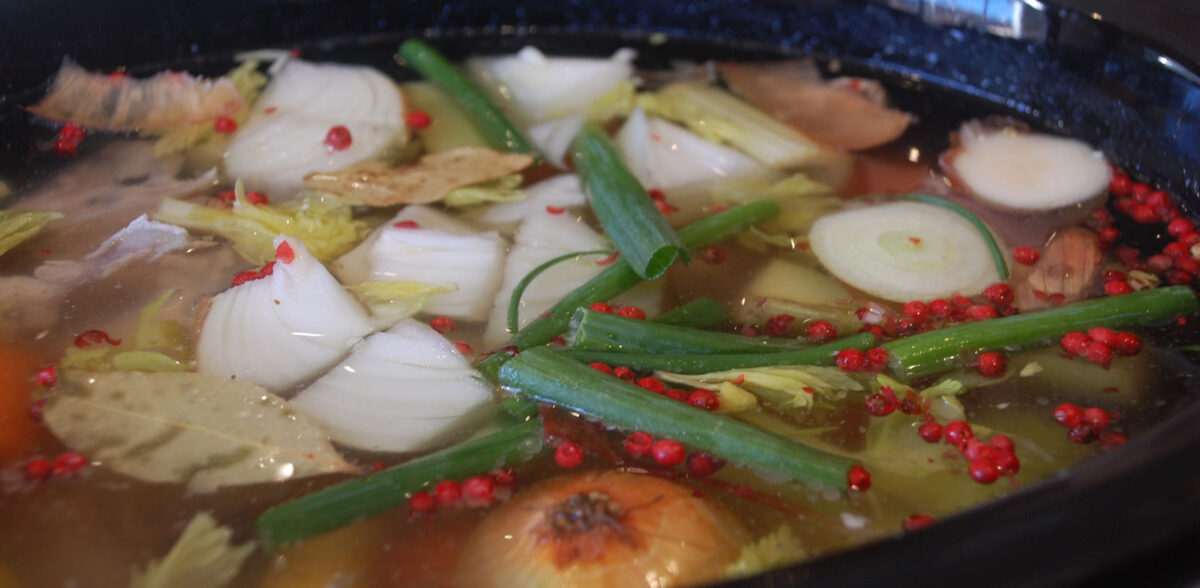 Is it really the cure for anything that ails you?
The last time I was in New York I bought a drink from a take-away counter in the East Village that sells only hot drinks. Not coffee or tea but brodo, the classic Italian broth made from chicken or beef bones. Enjoyed in diverse cultures, these broths are considered healing. South Americans say, "El caldo leventa muertos" (Broth wakes the dead.) And who has not sung the praises of homemade chicken soup, the "Jewish penicillin" that cures everything from colds to depression.
Ingredients
1 organic chicken carcass
10 to 12 cups filtered water
1 tablespoon apple cider vinegar
1 large onion cut in pieces
2 sliced carrots
3 sliced celery stalks with leaves
4 minced garlic cloves
1 bunch parsley
1 teaspoon sea salt
Preparation
Break the bones into pieces and put in a Dutch oven or a slow cooker.
Cover with water; add the vinegar.
Cut up the vegetables; add them to the cooker (except for the parsley).
Cook on low heat; skim off the foam that rises to the surface.
Let simmer for at least eight hours. You can allow up to 24; the longer the broth simmers, the better it is for your health and tastier it will be.
Add the parsley about 20 minutes before turning the stove off. Remove the bones and vegetables that have rendered all their goodness.
When the broth cools, you can store in the fridge for a few days or in the freezer for a few months. You can drink it as is or use it in heartier soups.
The broth is easy to make and fail proof, especially if you use a slow cooker. It is also economical, a much cheaper investment in your health than all the dietary supplements on the market.

 
Benefits
Research has shown that the health benefits of chicken soup are not purely psychosomatic. The use of vinegar and long slow cooking draw out the calcium, magnesium, glucosamine, and gelatine from the bones. Slowly simmered, the broth is an anti-inflammatory that can soothe and heal sore joints. It is also used as a remedy for intestinal problems. A beauty bonus, the collagen and gelatine contribute to beautiful hair and strong nails.